Welcome to
St. Margaret Mary Church!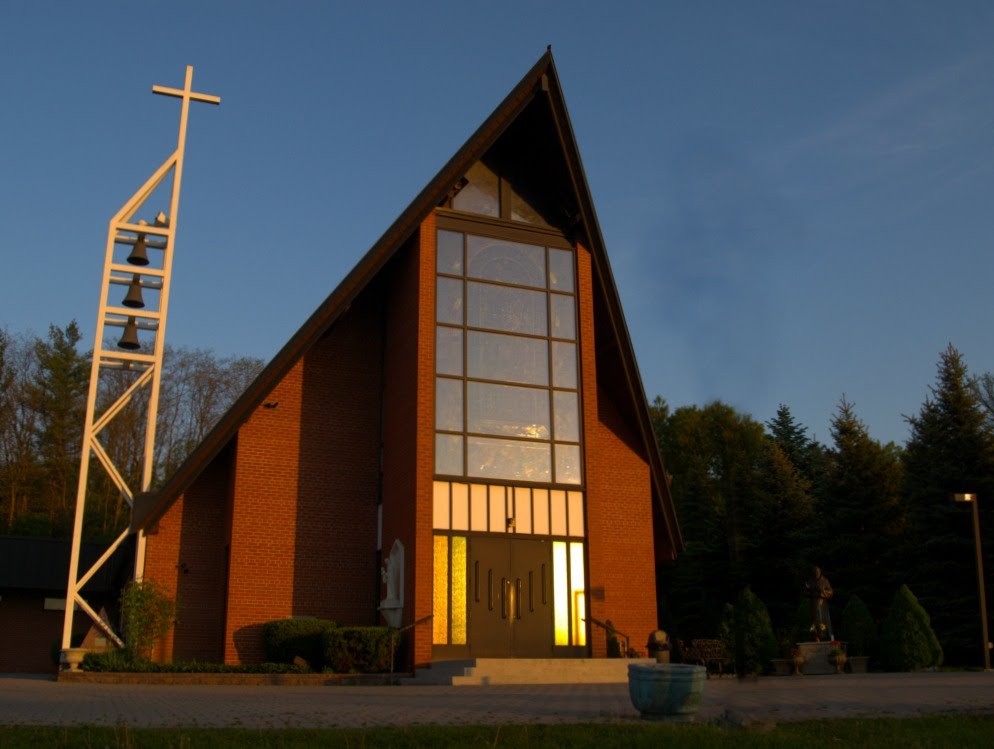 About St. Margaret Mary
Roman Catholic Church
St. Margaret Mary Roman Catholic Church as we know it today was built in 1961 in the hamlet known as
Pine Grove
. Prior to the establishment of the church Catholic families that resided in Vaughan had to attend Mass in St. Luke's Roman Catholic Church in Thornhill.
Live video from St. Margaret Mary Catholic Church Woodbridge
All celebrations will continue to be available to watch via live stream which is accessible on our website homepage.
Weekly
Monday to Friday – 8:00 am – English
Monday to Friday – 7:30 pm – Italian
Friday – 6:30 pm to 7:15 pm
Holy Hour (September to May)
Saturday – 8:00 am – Italian
Second Friday of each month – Healing service at 7:30 pm (November to May)
Weekend Mass Schedule
Saturday
5:00 pm – English  (*Children's Liturgy and Choir are offered at this mass)
Sunday
8:00 am – English
9:30 am – Italian
11:00 am – English  (*Children's Liturgy also offered at this mass)
12:30 pm – English
On March 26 & June 4 at 10:00 am, there will be an information nights and Zoom event – facilitated talks by the Archdiocese of Toronto Organization , Development and Peace , on The Encyclical, "Laudato Si" by Pope Francis and he wrote, " The Ecological crisis is …. a summons to profound interior conversion".   Last year, at The United Nation Climate change Conference (COP26), he added:" We hope to do our share at our church ". 
To register for the speaker event, Please Click Here.   
To know more about this event, please contact Josie McCran at josiemccran@hotmail.com or Martha Bell at bmartha68@gmail.com
Thank you in advance for your participation and registering to this special event in our parish/community. 
Fr. Rony
Please contact the Parish Office at least two months in advance.
Instruction class is required.
Thank you for supporting your church with your offertory donation.
Weekend Mass Schedule
Saturday
5:00 pm – English  (*Children's Liturgy and Choir are offered at this mass)
Sunday
8:00 am – English
9:30 am – Italian
11:00 am – English  (*Children's Liturgy also offered at this mass)
12:30 pm – English 
Weekly
Monday to Friday – 8:00 am – English
Monday to Friday – 7:30 pm – Italian
Friday – 6:30 pm to 7:15 pm – Holy Hour (September to May)
Saturday – 8:00 am – Italian
Second Friday of each month – Healing service at 7:30 pm (November to May)
8500 Islington Avenue
Woodbridge, ON
L4L 1X4